Kazbirdart - Instagram account
Karen, (aka Kazza) is a full time artist, obsessed parrot breeder and resides in the beautiful area surrounding Coffs Harbour.
2022 sees in Karen's Year of the Blue Fairy Wren. This year Karen's art will centre around the Superb Blue Fairy Wren. The 2022 series will consist of original drawings, etchings and lino cuts in small editions of 10. Stonehenge 250gms quality archival papers will be used.
CONTACT: emeraldaviaries@bigpond.com or text Karen on 0418 402 301.
2022 - the blue fairy wren series -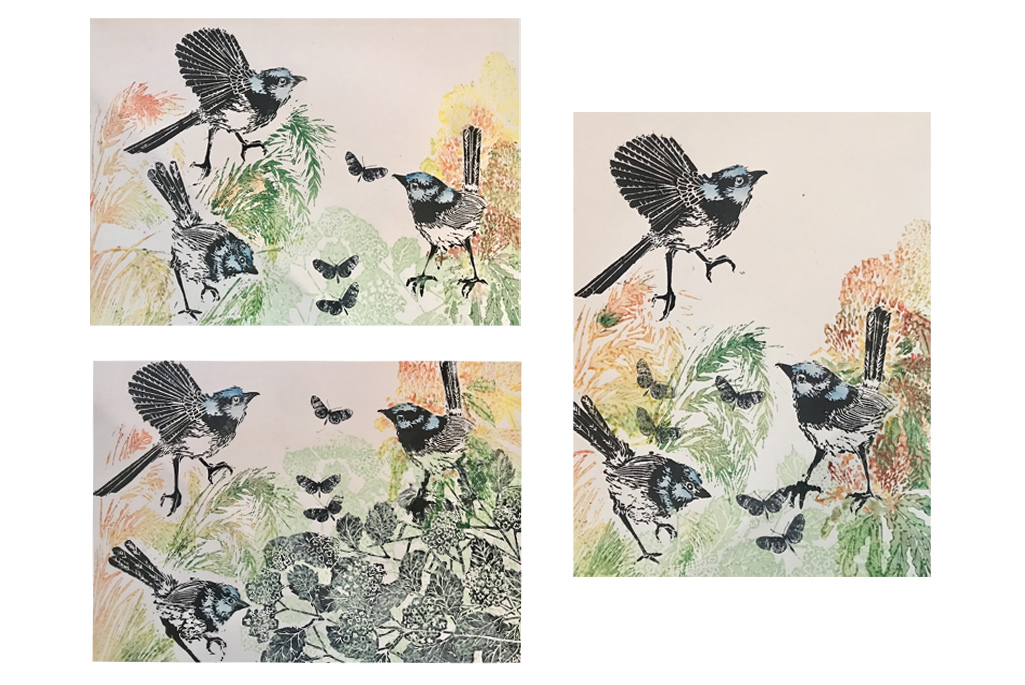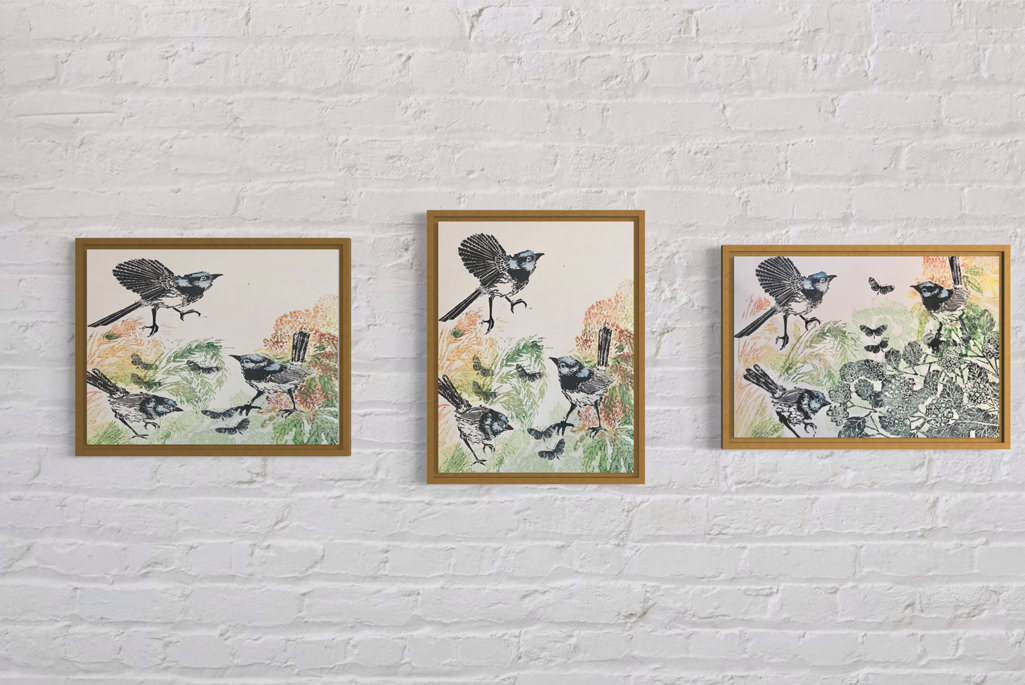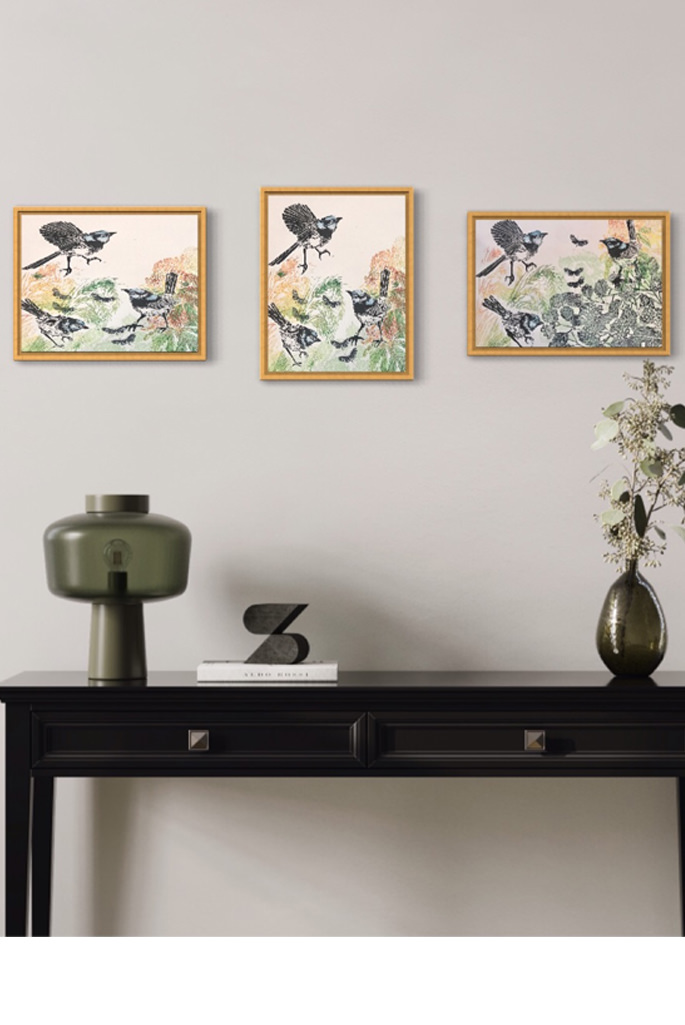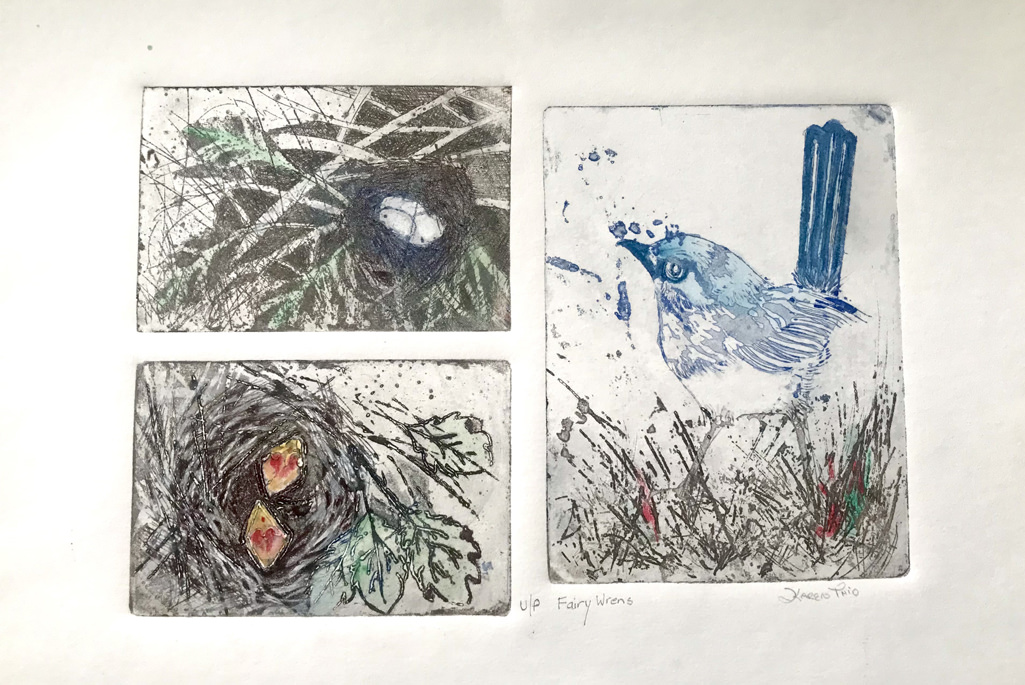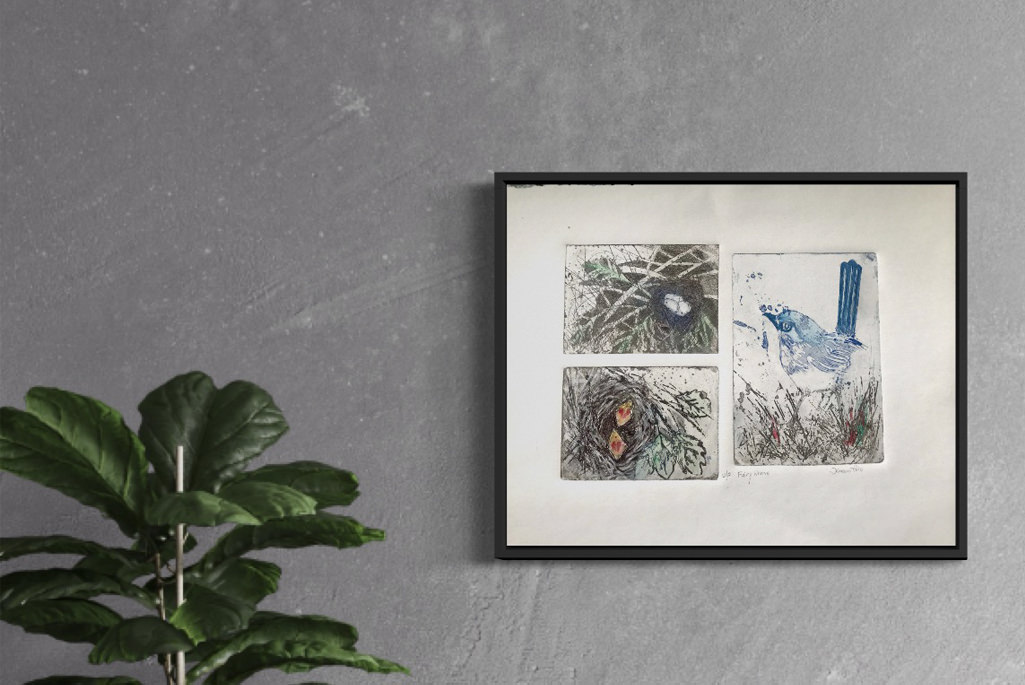 2021 - MAGPIE SERIES. ORIGINAL ETCHINGS AND LINO PRINTS - A4 SIZE ... $50 ea