Kazbirdart - Instagram account
Karen has had a passion for Art and Creativity since a very young age. Karen started out with a Visual Arts Course at Sydney College of the Arts and also at the National Arts School in Sydney. Of course then came along children and working full time which meant very little time  to pursue  her passions. Now being retired and with an obsession for birds, Karen can now freely indulge herself once again in the Visual Arts.
Karen has exhibited in many group exhibitions and has won prizes in some sections. Of course as her obsession and passions center around Birds, her creativity has progressed in this direction.
Art is an  endless occupation. During this COVID 19 period of isolation Karen has taken to trying to draw her back yard chickens, which by all means is not an easy task. Following them around the backyard in  order to get  a reasonable likeness. LOL But then again its all FUN.
Any of the Unframed Original Hand Drawn Images shown here are on Canson A4, 220 GMS fine tooth paper and executed in Prismacolor  Pencils. These Original Drawings are a One Off Designs. The original drawings are POA….
If you  have a design in mind for a one off creation for yourself. just call Kaz to discuss your idea
Kazza also specialises in original Etchings and Lino Cut Images. These original images are again usually based around Aussie flora and birds. They are created in limited editions of 10 hand pulled images and once the edition is sold that image will never be produced again. At a price of just $50 they do make a wonderful addition to you wall art at home or in your office. They can be inexpensively framed by yourself using any of the store bought A4 size frames
CONTACT: emeraldaviaries@bigpond.com or text Kaz on 0418 402 301.
ORIGINAL DRAWINGS - A4 SIZE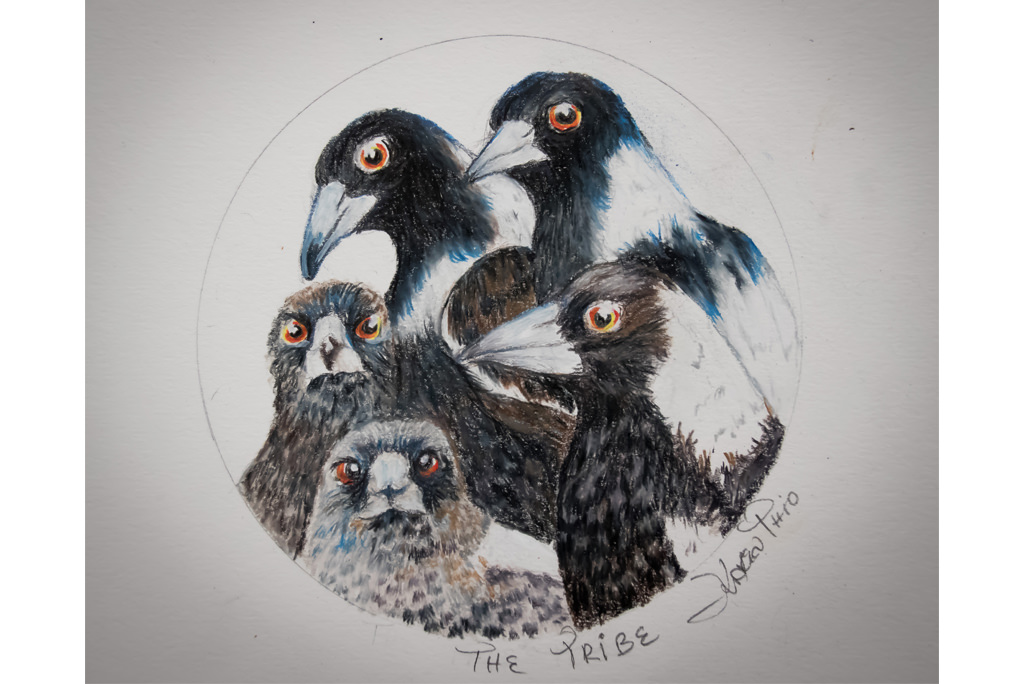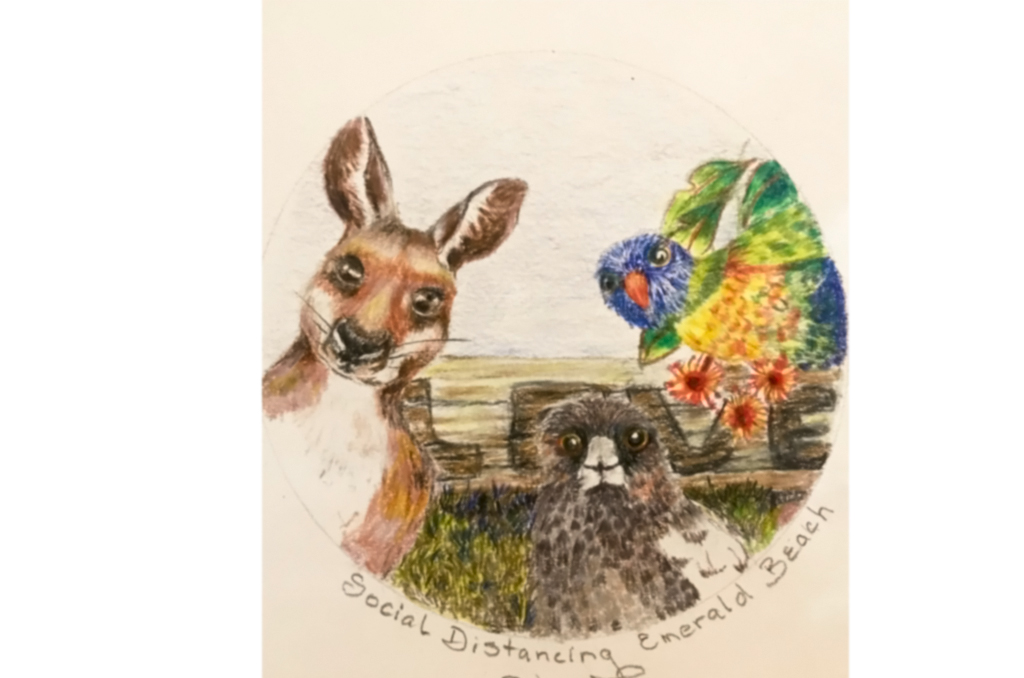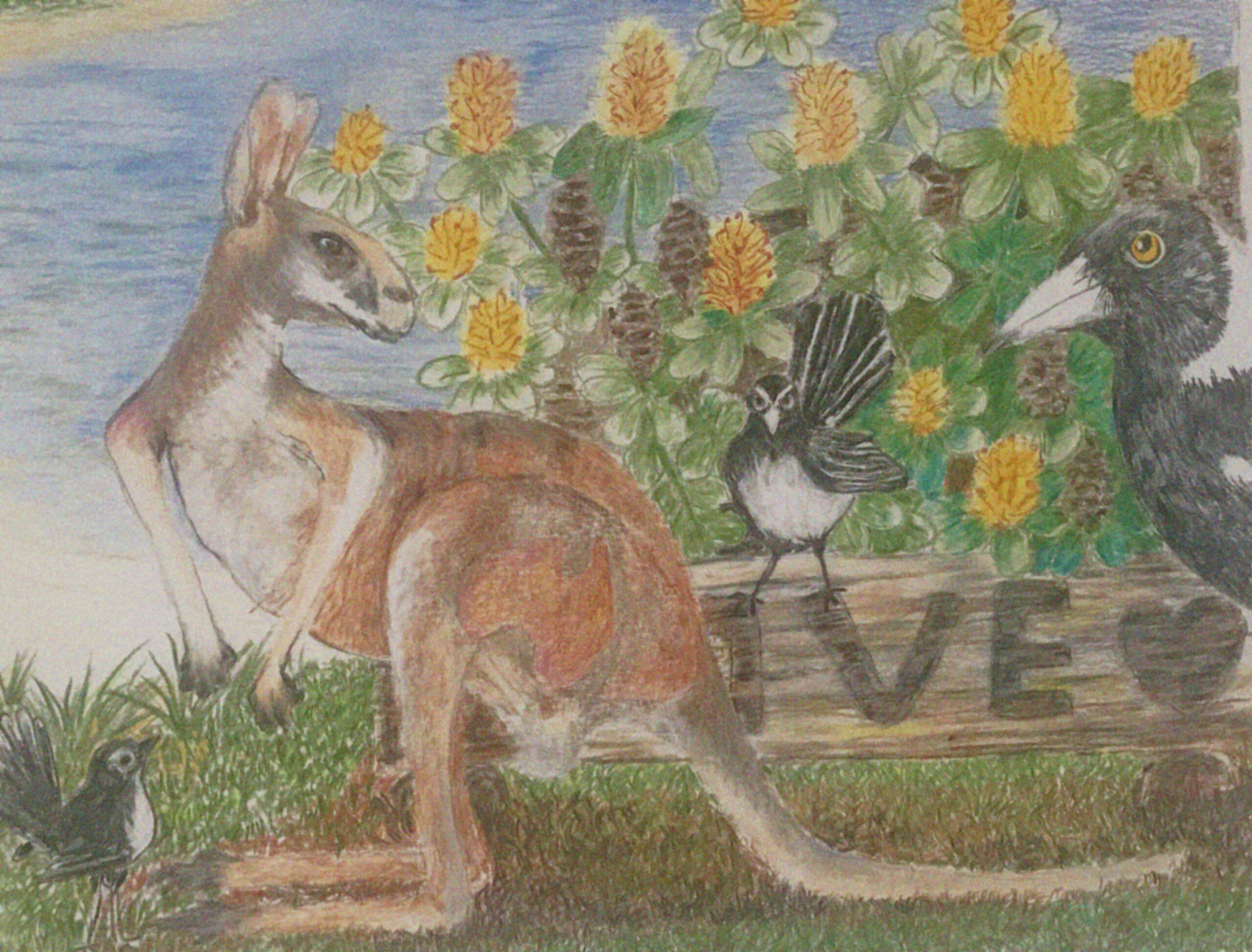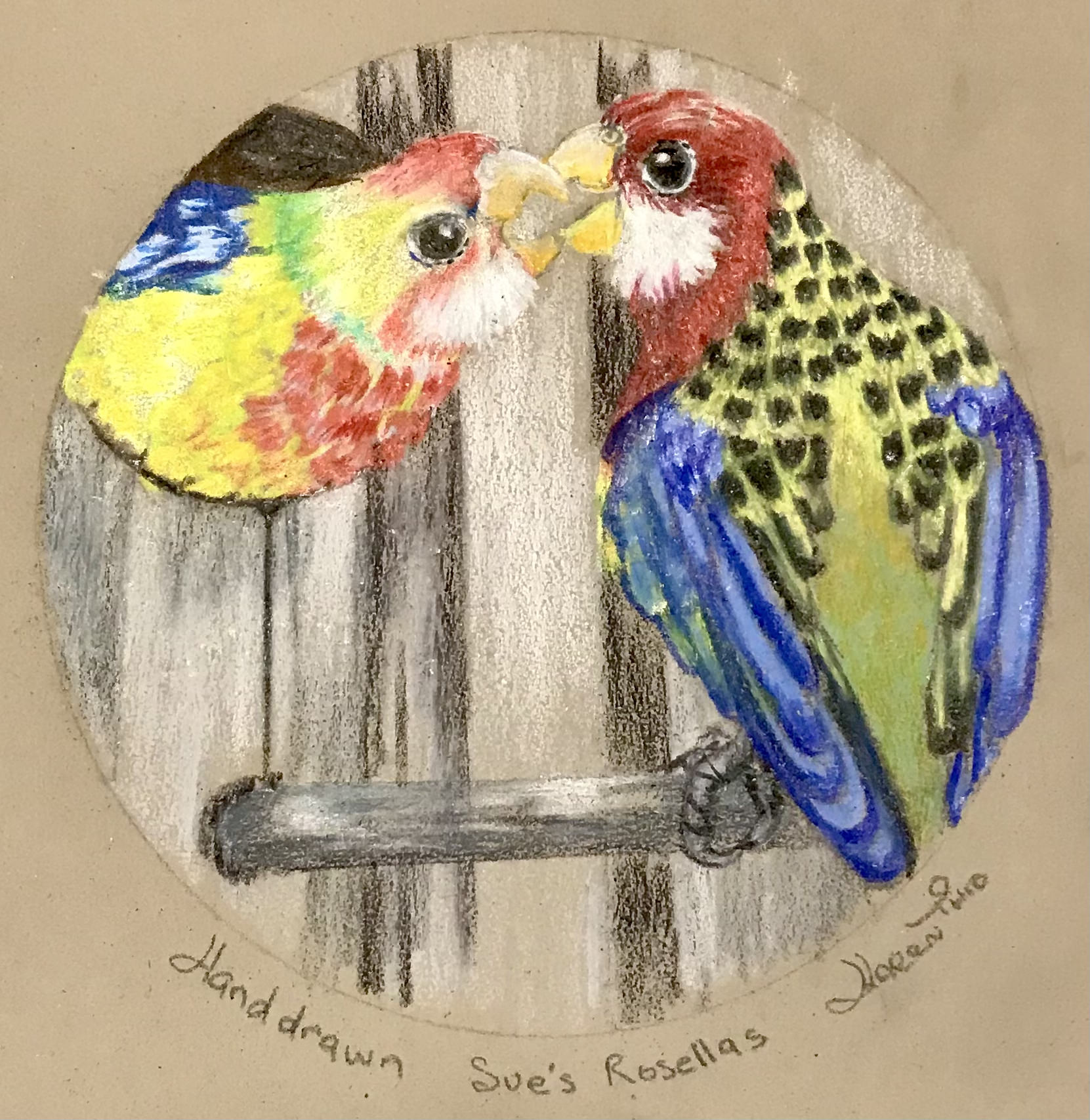 ETCHINGS AND LINO PRINTS - A4 SIZE ... $50 ea